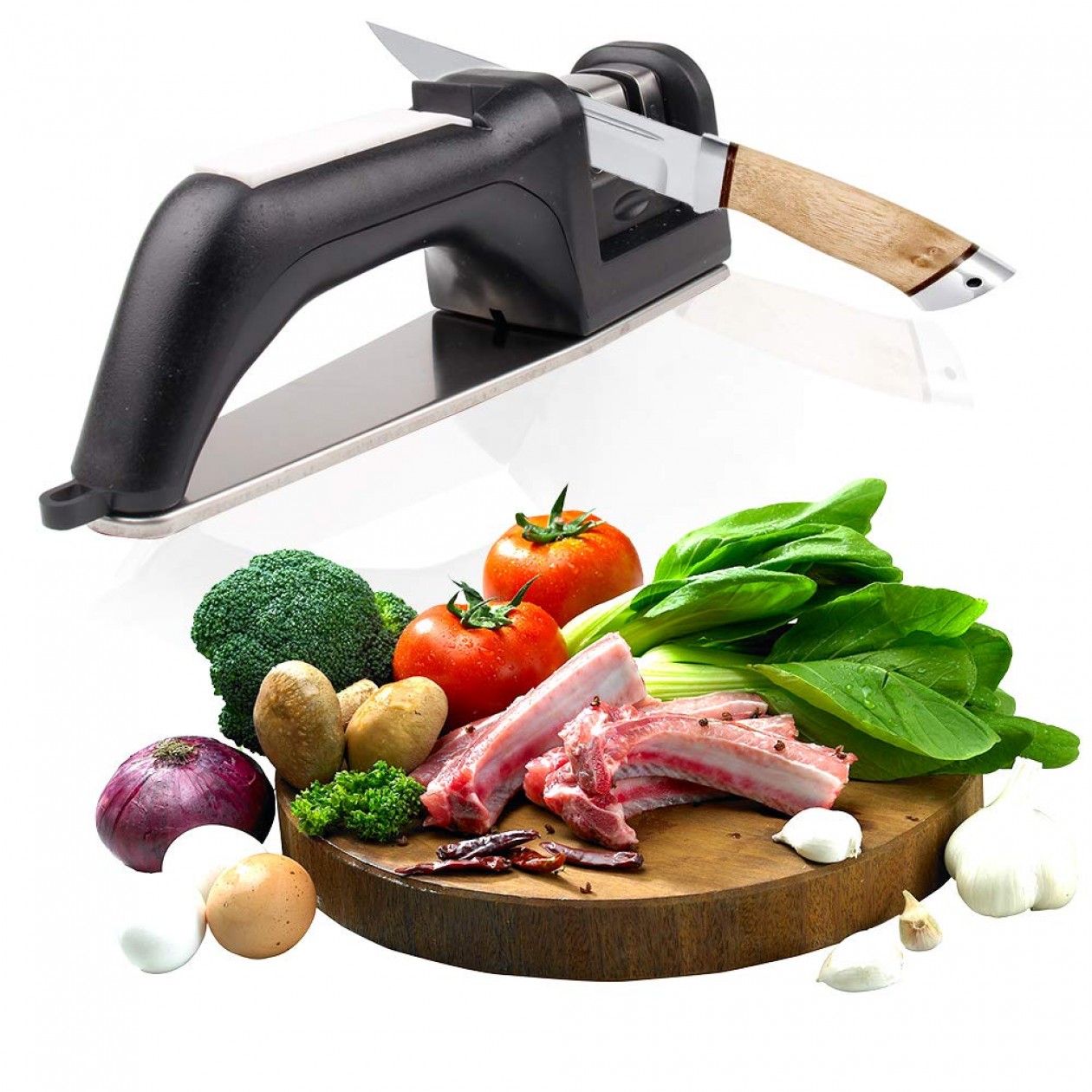 Description
2 STAGE SHARPENING SYSTEM SHARPENS THE BLUNTEST KITCHEN KNIFE IN SECONDS. The Tungsten carbide blades will sharpen the bluntest of knives. Then the ceramic rods will hone the knife to the sharpest it will have ever been! Knives that are fairly sharp can be sharpened using the ceramic rods in seconds!
SHARPENS BLUNT KITCHEN KNIVES IN 4 STROKES OR LESS. This great sharpener is so effective you will literally have a razor sharp knife in 4 strokes or less!
TOUGH, DURABLE WITH A SOLID DESIGN. It will give you many years of great service and will not fall apart even when dropped onto a hard surface.
TUNGSTEN CARBIDE STEEL AND CERAMIC RODS FOR A RAZOR SHARP EDGE. The two best materials for sharpening knives! PLEASE NOTE - This sharpener is designed to sharpen steel knives, ceramic knives should not be used with this sharpener.
---
Similar products
---